Father's day is coming up! I decided to make cards for my father and my beau's father. I neglected to take any pictures of it, but it was okay. The main point is...
We got our wax seal set in today! I thought using wax seals on our wedding invitations would be something he would enjoy very much, so I
convinced my fiancé
(not so much "convinced" as mentioned it and he was all for it
) to pick out a wax seal for us to order. We settled on a boxed set that came with two symbols and one filigree initial.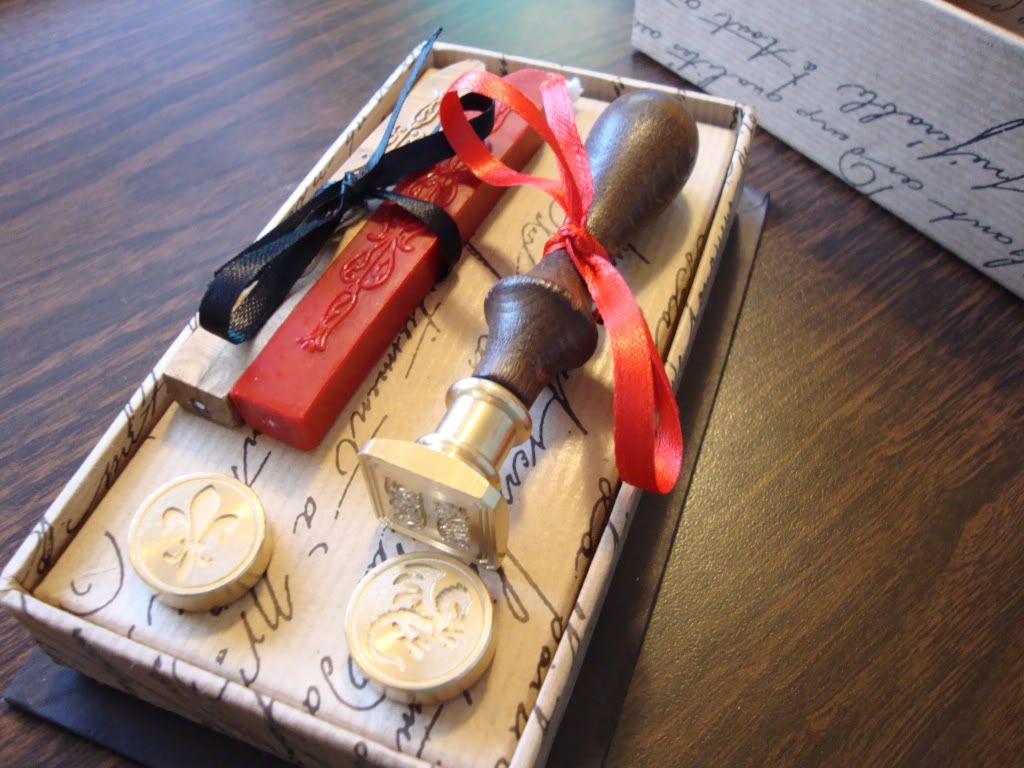 I just love the box. It came with two wax sticks, which I probably won't end up using. We also ordered a couple other wax sticks, which are made specially to fit in a standard hot glue gun.
I like the filigree on the initial seal, but I'm not sure I like the square shape simply because it's so much bigger. The fleur de lis is classic, and I liked the dragon. I feel like the other options for the symbol seals were subpar, in my opinion. I would have absolutely loved if there were one that was a gryphon, since there are several on my family's coat of arms.
It's suggested when stamping into the wax to slightly wet the seal, but the included instructions also suggested using a metallic ink. What do you know! I have some of that.
I tried it out. :3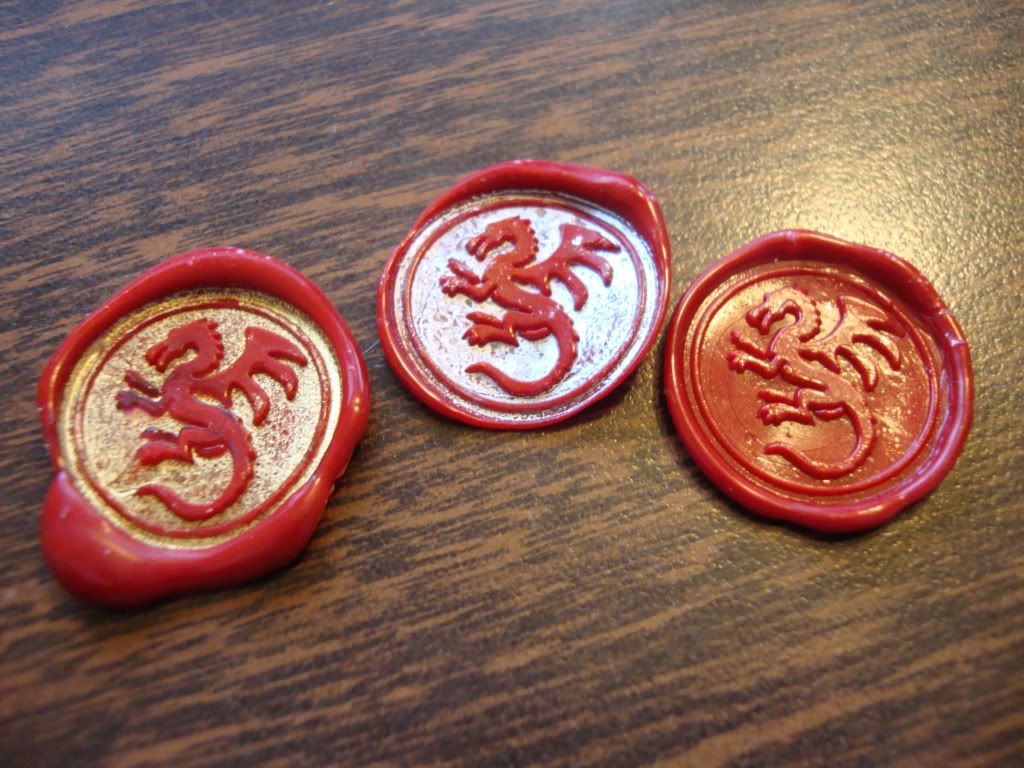 I decided I liked it "naked" better. Fiancé agreed. AND SO! I finished making our father's day cards.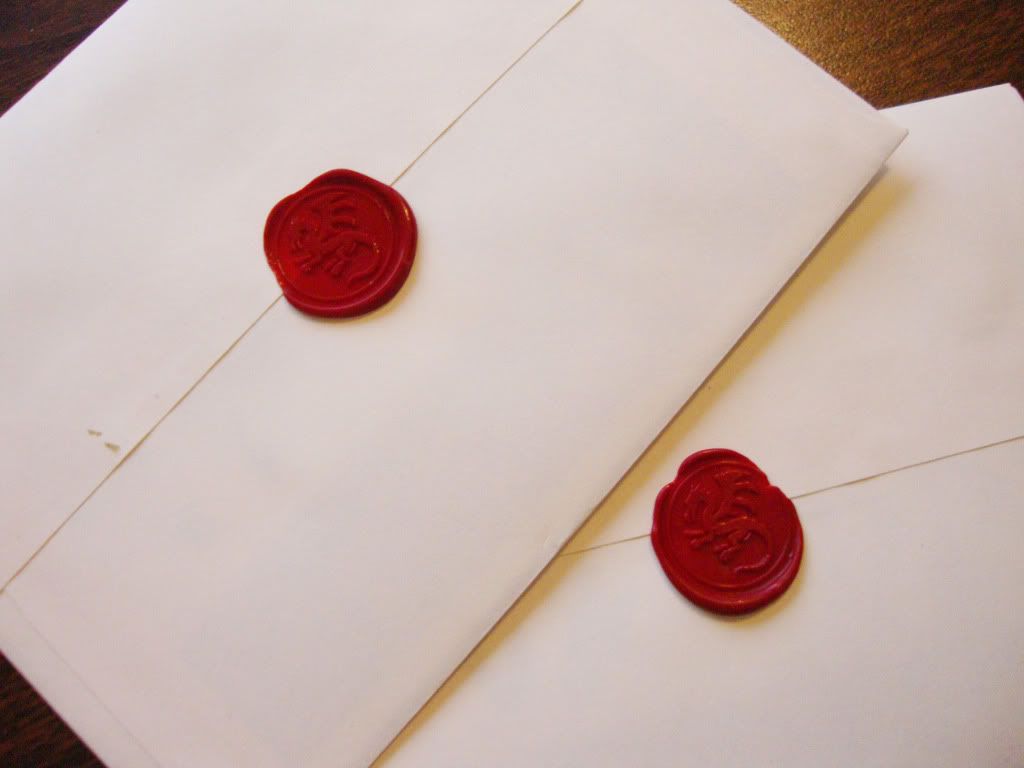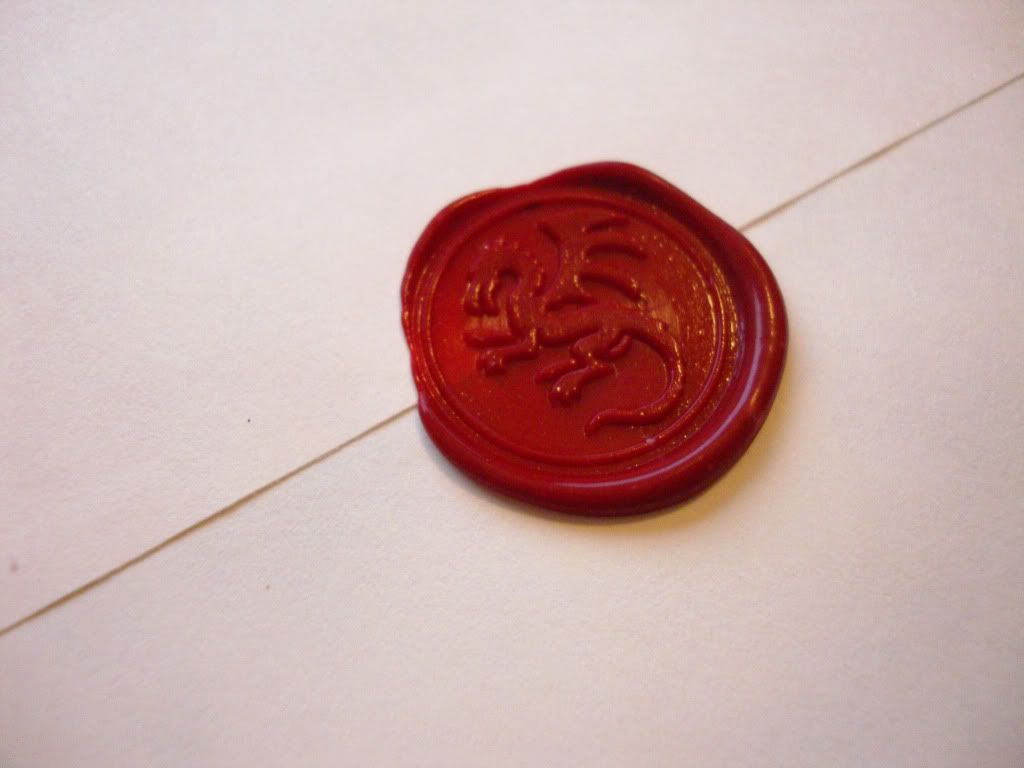 Information: