It was a spur of the moment idea but I kept with it and just LOVE how they turned out.
I wasn't sure what to give my fiancé's brother, but wanted it to be something useful. As the both of them love Magic: The Gathering, I usually use that as a starting point. Last year, I made a full set of mana symbol pendants for my fiancé and an island symbol pendant for his brother. My fiancé loves his set and frequently wears them.
I somehow decided on dice bags (or whatever-else-they-want-to-put-in-them bags). I used the same thing I used for my steampunk goggles for the outside - that is, a black canvas apron to give a different life, but I also wanted to make the lining of each bag different. I used various scrap fabrics we have lying around here and love how all of them came out.
First and second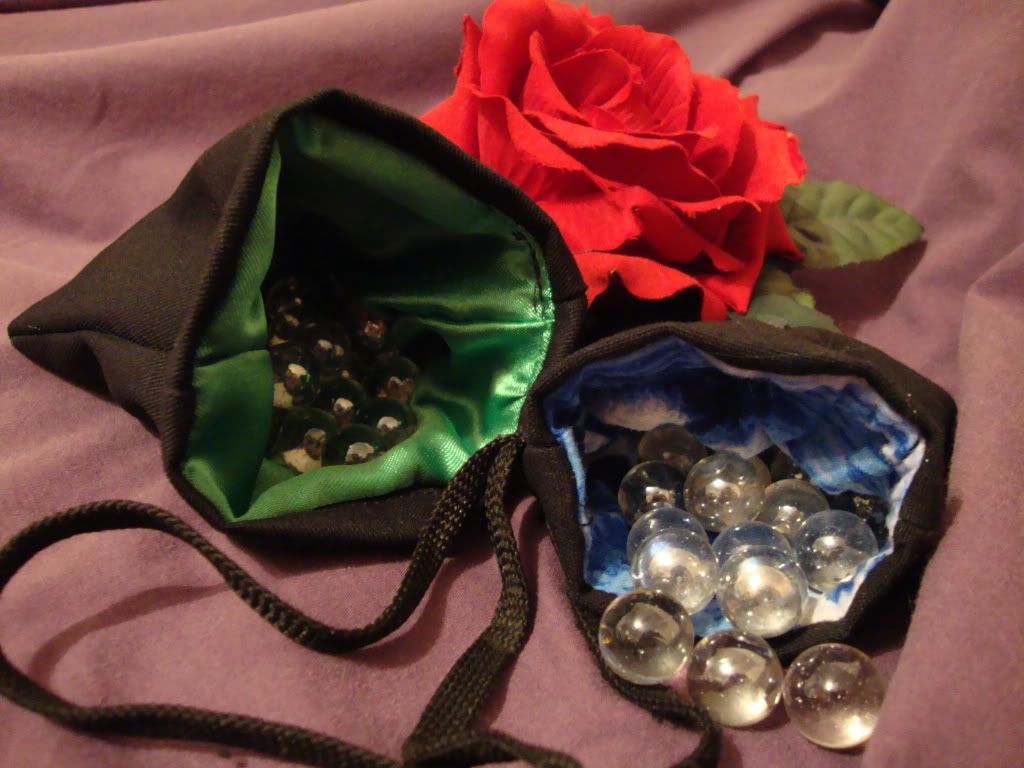 Marbles are great.
My first attempt yielded a bag I thought was a little small, but it's actually perfectly suited to hold a standard set of dice. Its small size only really made sewing the top difficult. I was pleased to find we still had this particular bit of fabric left because its pattern is just a lot of ocean waves, which I thought would be perfect for my fiancé's brother because he loves playing blue decks.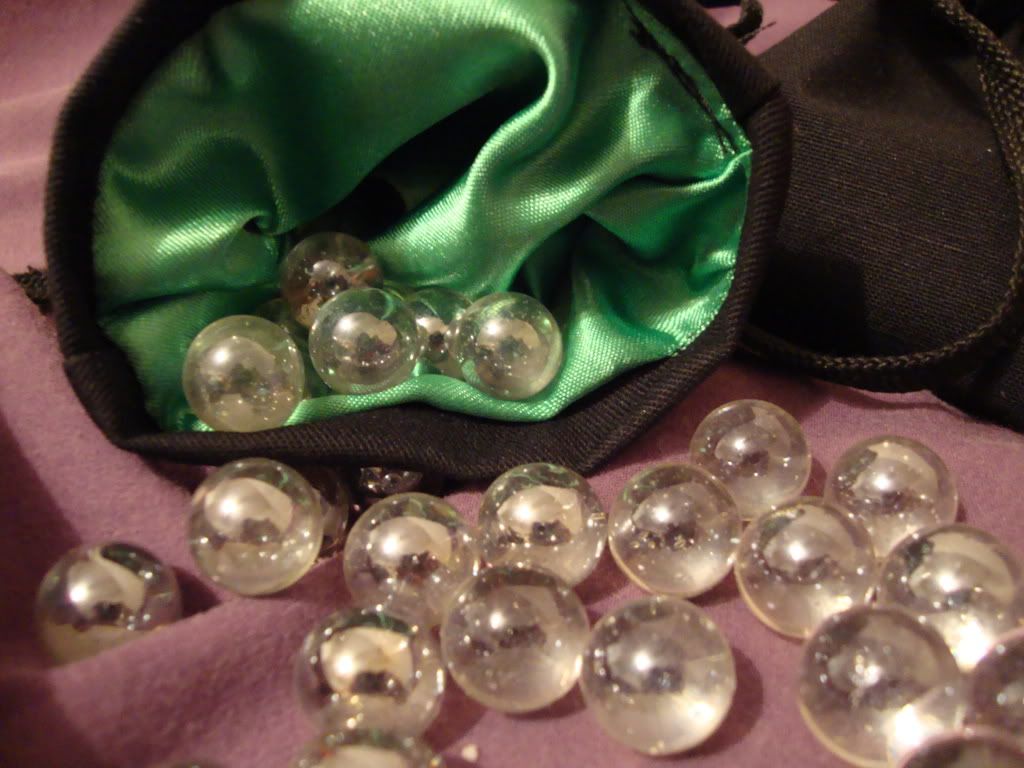 Second
I know for a fact my dear beau would love to have a dice bag, especially to go along with the bag I painted for him for his birthday that he now uses for all of his MtG stuff. He loves anything green, so I used some green satin from my Bellossom costume to line it. I absolutely love how the satin looks.
I wanted to use the black canvas because I felt it would make them more durable.
Black satin and some red fabric joined in on the party.
Additionally, I used some old shoelaces to string them and decided I needed to make some kind of bead real quick out of polymer clay with two holes to run the laces through, then tie a knot to tie off the bag so that the knot wouldn't slip into the channel they're strung through and be impossible to untie again. (I'm aware this sentence is a massive run-on.)